2301 Plastic Surgery: Michael A. Bogdan, MD, FACS
2301 Westgate Plaza
Grapevine, TX 76051
Phone: (817) 442-1236
Monday–Friday: 9 a.m.–5 p.m.

Mommy Makeover Before & After Case 137
*Keep in mind that each patient is unique and your results may vary.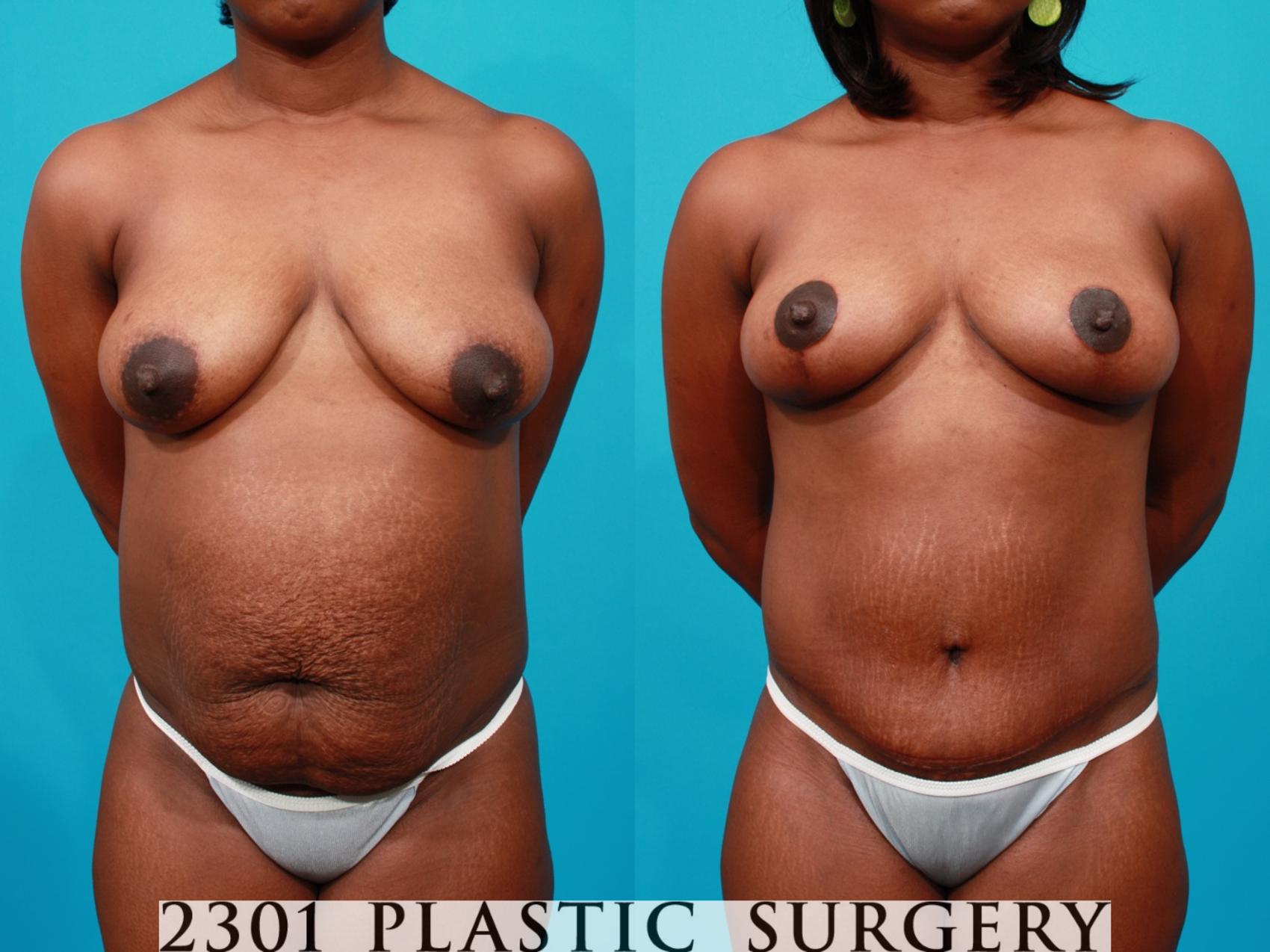 Before & After

This 35 year old mother of 5 visited my Southlake office interested in a Mommy Makeover. Despite working out 5 days per week (1hr cardio, 1hr weights), she was unable to attain the look that she wanted. We decided that a breast lift and extended abdominoplasty would best achieve her desired results.

The surgery went smoothly, and took exactly 5 hours of operative time to complete. For her breasts, I performed an anchor incision mastopexy to reshape her volume for a more youthful appearance. With the tummy tuck, I was impressed by the amount of abdominal wall laxity that was present. 1.2 kg of skin was removed, and I tightened the abdominal wall by 10 cm.

Her recovery was uneventful, and photos are shown at 8 weeks after surgery. She absolutely loves the results. Her husband actually threatened to "paint over all the mirrors in the house" in an effort to restrain her from constantly admiring herself.
Surgeon: Michael A. Bogdan MD
About This Patient
Breast Incision Type
Inverted T
Back to Top