2301 Plastic Surgery: Michael A. Bogdan, MD, FACS
2301 Westgate Plaza
Grapevine, TX 76051
Phone: (817) 442-1236
Monday–Friday: 9 a.m.–5 p.m.

Brachioplasty Before & After Case 56
*Keep in mind that each patient is unique and your results may vary.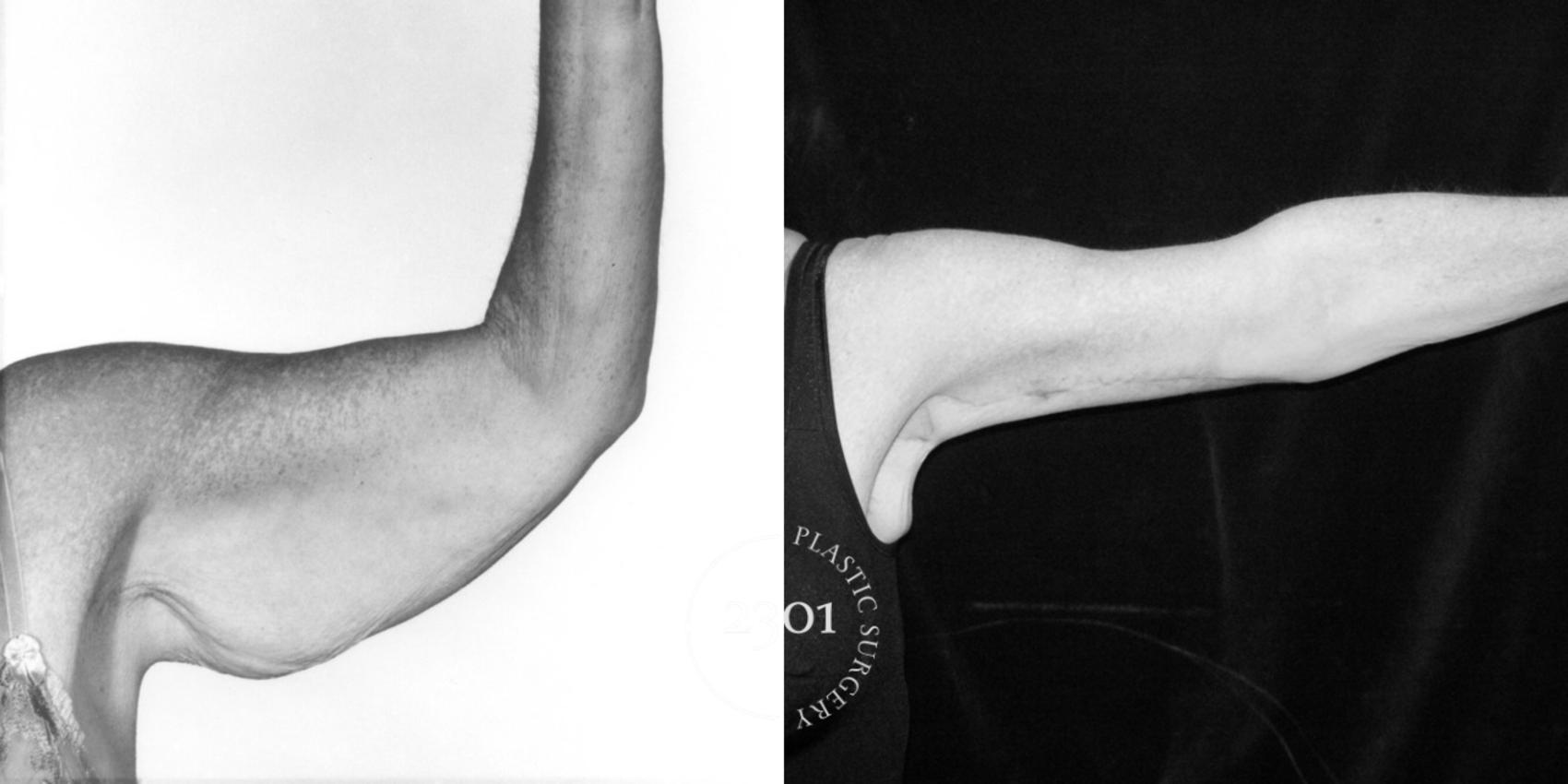 Before & After

This patient is a very pleasant woman in her mid 50's who had lost a significant amount of weight. She was bothered by the 'bat wing' appearance of her arm skin, and requested a brachioplasty (arm lift) procedure. Because of the amount of skin excess, with extension onto her torso, I performed with surgery with a 'z-plasty' in the axilla to avoid scar tethering. (Please excuse the differences in photo technique - these were before I decided on my standardization.) She was extremely happy with the results of the surgery, and now feels comfortable wearing sleeveless dresses.
Surgeon: Michael A. Bogdan MD
Back to Top