Michael A. Bogdan, MD, FACS
2301 Westgate Plaza
Grapevine, TX 76051
Phone: (817) 442-1236
Monday–Friday: 9 a.m.–5 p.m.

Case #145
*Keep in mind that each patient is unique and your results may vary.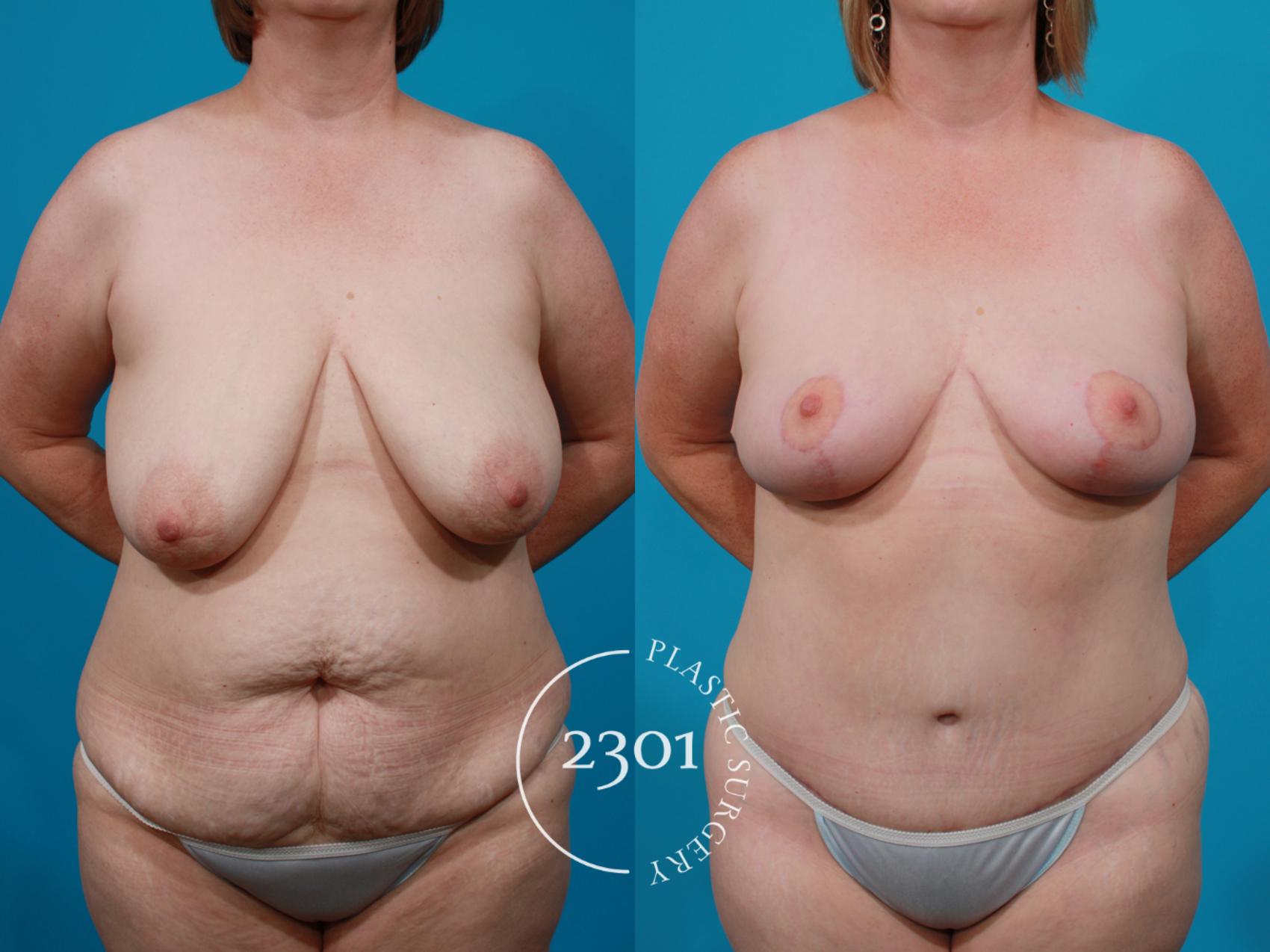 Before & After

This 35 year old mother of two from west of the DFW area visited my Southlake plastic surgery office interested in a mommy makeover procedure. She had been maintaining her weight in a range that she was happy with, but she did not like the appearance of her breasts or abdomen after childbearing. She was satisfied with the volume of her breasts in a bra, but was aware they were asymmetric and did not like the droop without support. She did not like the excess skin on her abdomen and flanks, and did not like the stretch marks that her children had left her with.

After discussing her goals, we decided to proceed with a breast lift and an extended abdominoplasty. Because of she significant amount of skin excess and breast droop, we would utilize an anchor incision mastopexy for the breast lift. To improve her breast symmetry, we planned to remove more tissue on the right than the left, and otherwise to only remove excess lateral chest wall skin to reduce fullness that can occur in the armpit after such a significant lift. To address the excess skin on both the abdomen and flanks, we elected to perform an extended abdominoplasty. The surgery was uneventful, and took just under 5 hours to complete. 1925 grams of abdominal skin were removed, and I tightened the abdominal wall significantly. Photos were taken 3 months after surgery, and she has already enjoyed her new look running down some Class 3 whitewater while vacationing over the summer.
Surgeon: Michael A. Bogdan MD
About This Patient
Breast Incision Type
Inverted T
Back to Top