2301 Plastic Surgery: Michael A. Bogdan, MD, FACS
2301 Westgate Plaza
Grapevine, TX 76051
Phone: (817) 442-1236
Monday–Friday: 9 a.m.–5 p.m.

Mommy Makeover Before & After Case 151
*Keep in mind that each patient is unique and your results may vary.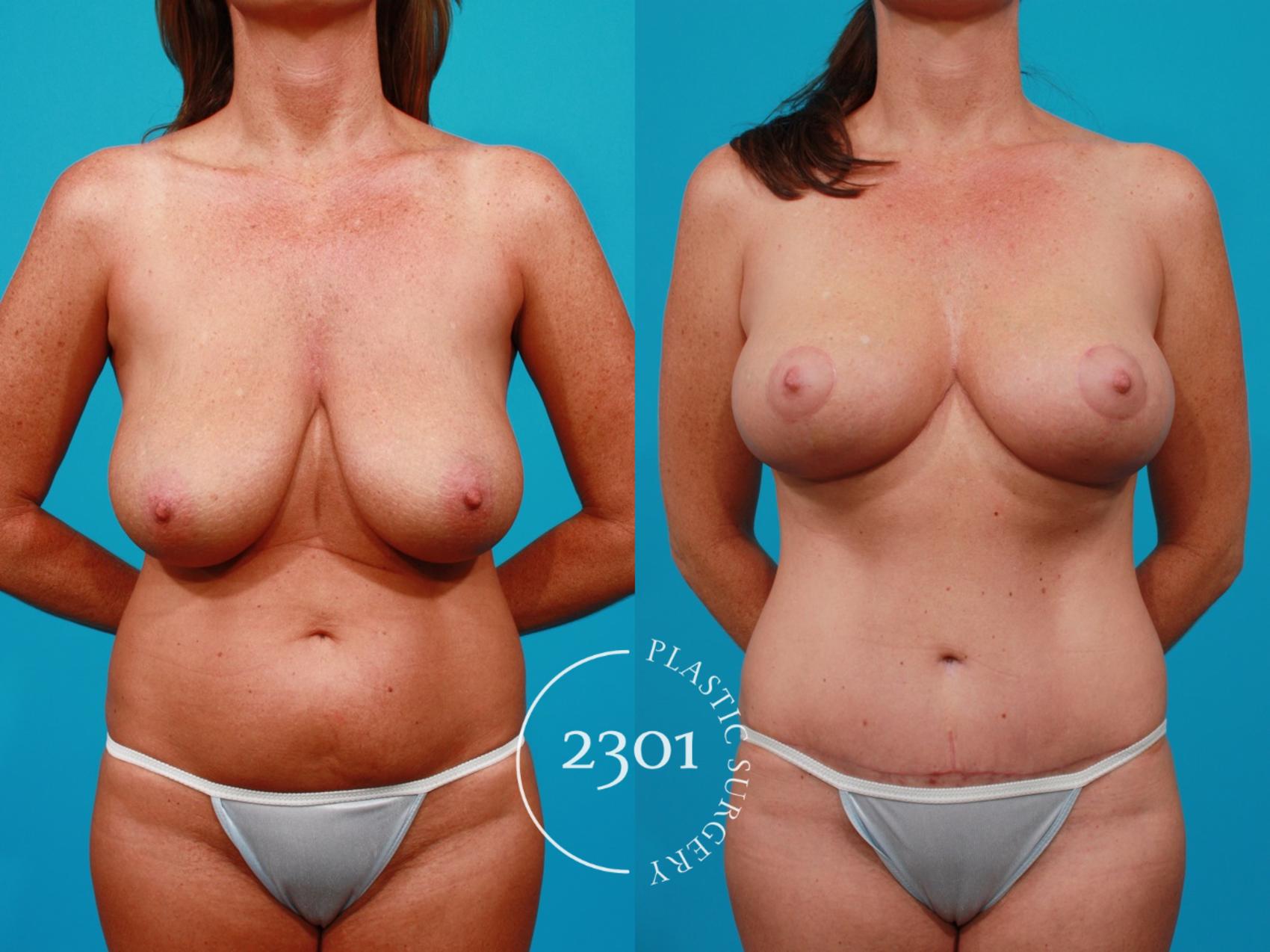 Before & After
This 40 year old very athletic mother of two from 2 hours west of DFW visited my Southlake office interested in a Mommy Makeover procedure. Despite a vigorous regime of cardio and strength training 5 days per week, she was disappointed with the figure that childbearing had left her. We decided that a breast lift and tummy tuck combined with flank liposuction would give her the figure that she both desired and deserved for all of her efforts.

Surgery started with the flank liposuction, where I removed 325cc from the right, and 300cc from the left side. I then moved on to the breast lift procedure. An anchor incision mastopexy was performed to give her maximal lift and full reshaping of the breasts including slightly lowering the right sided breast fold to improve her symmetry. Finally, I performed the abdominoplasty component of her makeover. During the tummy tuck, I found that her abdominal muscles were separated by 4cm, and I tightened the abdomen by 5cm. Despite an aggressive skin removal of 486gm, I found her skin was not quite elastic enough to safely remove the old belly button scar. Because of this, I had to leave a small portion of the upper umbilical scar in place as a vertical midline scar. The operation took just under 5hr 45min to complete.

Her post operative photos were taken 7 weeks after surgery and she is beginning to return to her normal activities including running, swimming and rowing. (She is being very compliant, and avoiding strenuous abdominal exercises until 10 weeks have passed.)

Please view the video Which Lift is Right for Me? to learn more about the breast lift procedure.
Procedures Performed
About This Patient
Breast Incision Type
Inverted T
View All Patient Photos