2301 Plastic Surgery: Michael A. Bogdan, MD, FACS
2301 Westgate Plaza
Grapevine, TX 76051
Phone: (817) 442-1236
Monday–Friday: 9 a.m.–5 p.m.

Blepharoplasty Before & After Case 229
*Keep in mind that each patient is unique and your results may vary.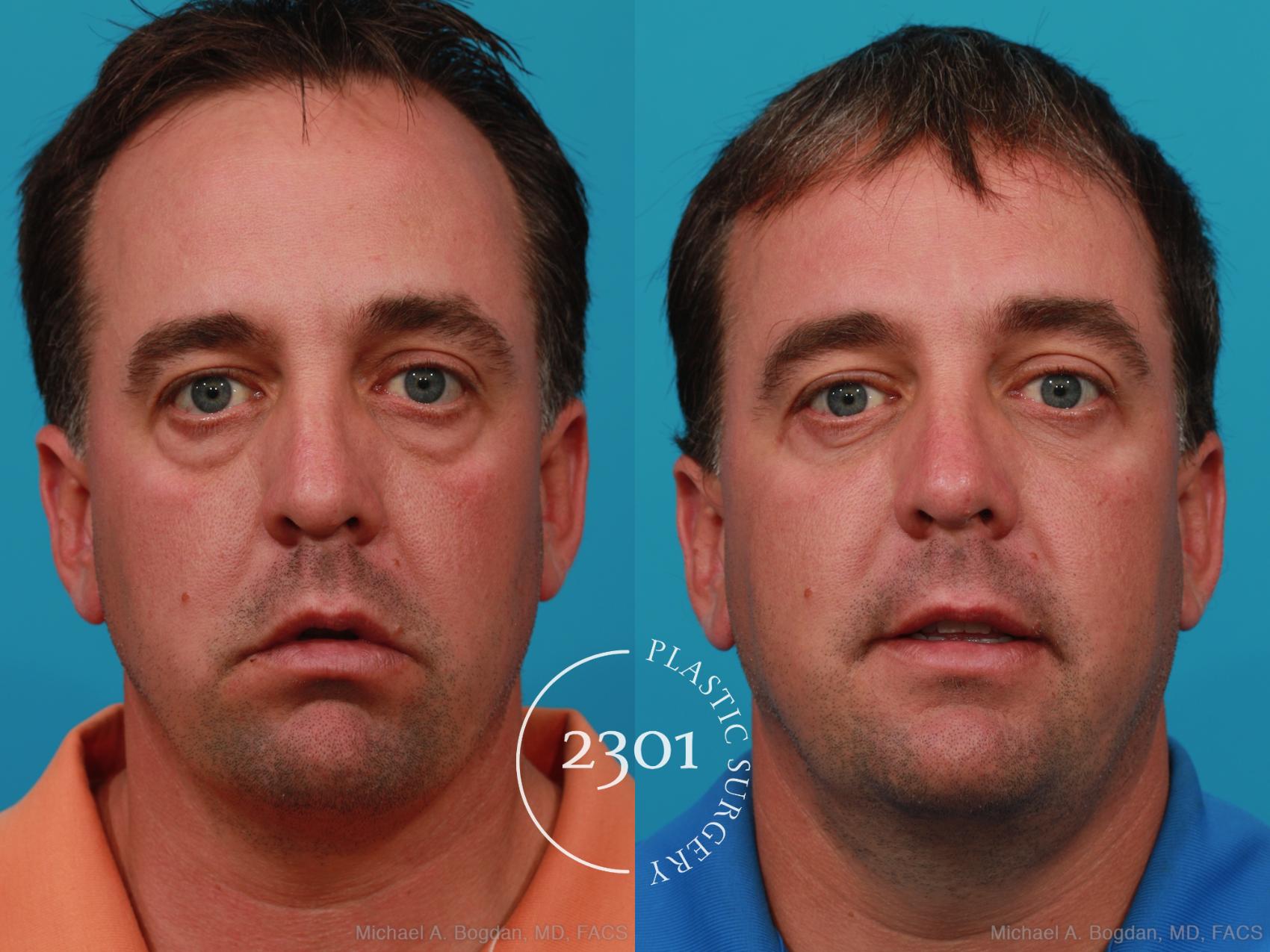 Before & After

This 36 year old gentleman was unhappy with the appearance of his lower eyelids. The "bags" under his eyes made him appear tired all the time, and did not match with his age or energetic lifestyle. After meeting with him, discussing his goals, and examining his lid structure, we agreed that surgery was appropriate. Due to the structural laxity of his lower eyelid, a more complicated version of lower blepharoplasty was indicated. I performed a transconjunctival blepharoplasty with arcus marginalis release, canthopexy, obicularis pexy, combined with skin removal.

His recovery was fairly smooth, and photos are shown 2 months after surgery. Even though he still has swelling, he is already extremely satisfied. He is now much more self-confident since his face reflects how he feels.
Surgeon: Michael A. Bogdan MD
Back to Top