2301 Plastic Surgery: Michael A. Bogdan, MD, FACS
2301 Westgate Plaza
Grapevine, TX 76051
Phone: (817) 442-1236
Monday–Friday: 9 a.m.–5 p.m.

Blepharoplasty Before & After Case 67
*Keep in mind that each patient is unique and your results may vary.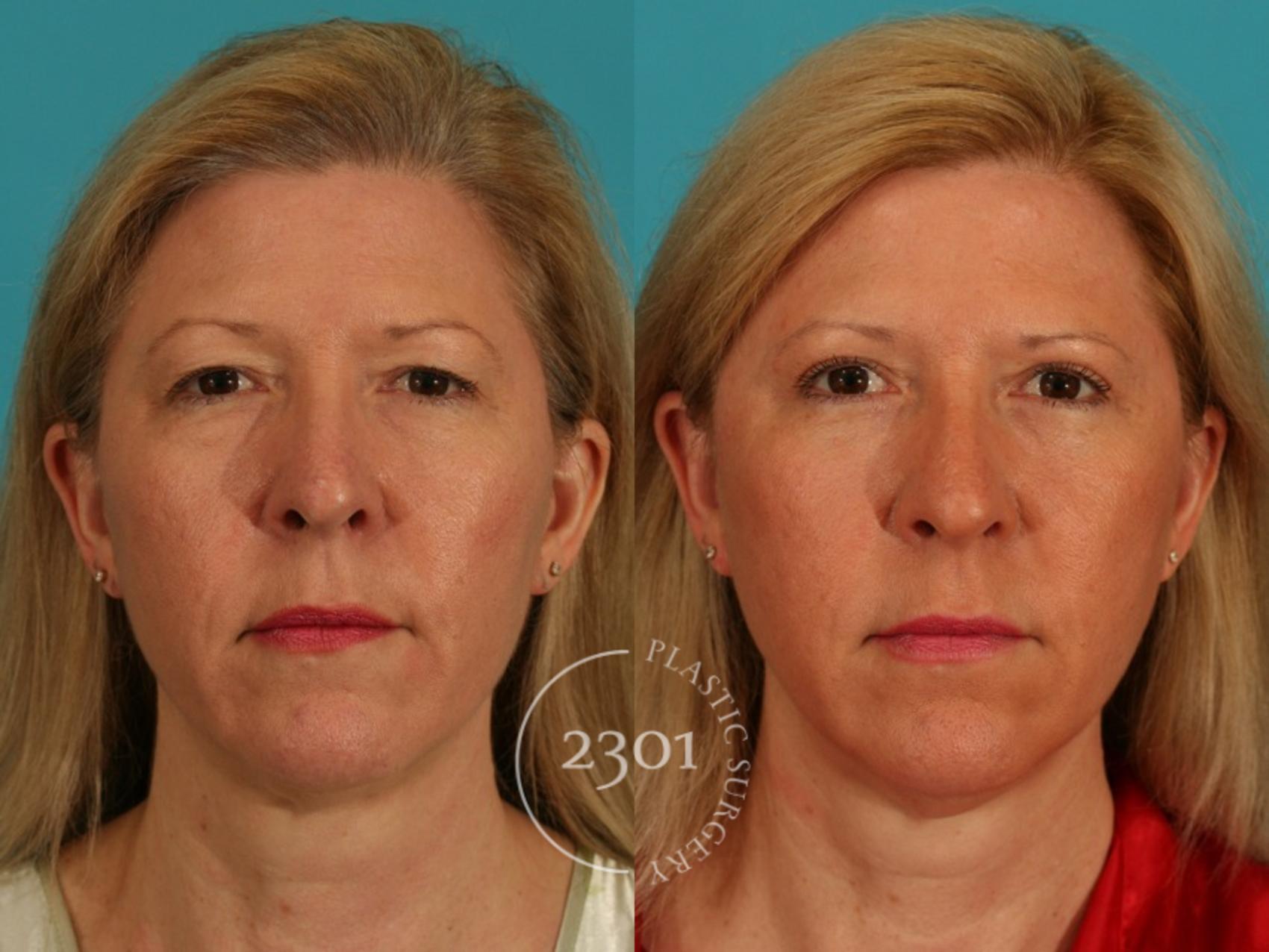 Before & After

This 52 year old woman from the Dallas area came to my Southlake practice complaining about the appearance of her eyelids. She is a professional photographer and is very aware of facial aging because of her experience with portrait photography. She pointed out that she has always had a low eyebrow position and is happy with this characteristic. She was bothered by hooding in her upper lids as well as a "tired-eye" appearance with fullness below her eyes.
After discussing her goals, we decided to proceed with both upper and lower eyelid surgery in Dallas. For her upper lids, a standard blepharoplasty was performed. For her lower eyelids, I removed fat via the transconjunctival technique to address the fullness, and performed a TCA peel to slightly tighten the eyelid skin.
She recovered nicely, and is very happy with her refreshed facial appearnace.
Surgeon: Michael A. Bogdan MD
Back to Top