2301 Plastic Surgery: Michael A. Bogdan, MD, FACS
2301 Westgate Plaza
Grapevine, TX 76051
Phone: (817) 442-1236
Monday–Friday: 9 a.m.–5 p.m.

Face Lift Before & After Case 118
*Keep in mind that each patient is unique and your results may vary.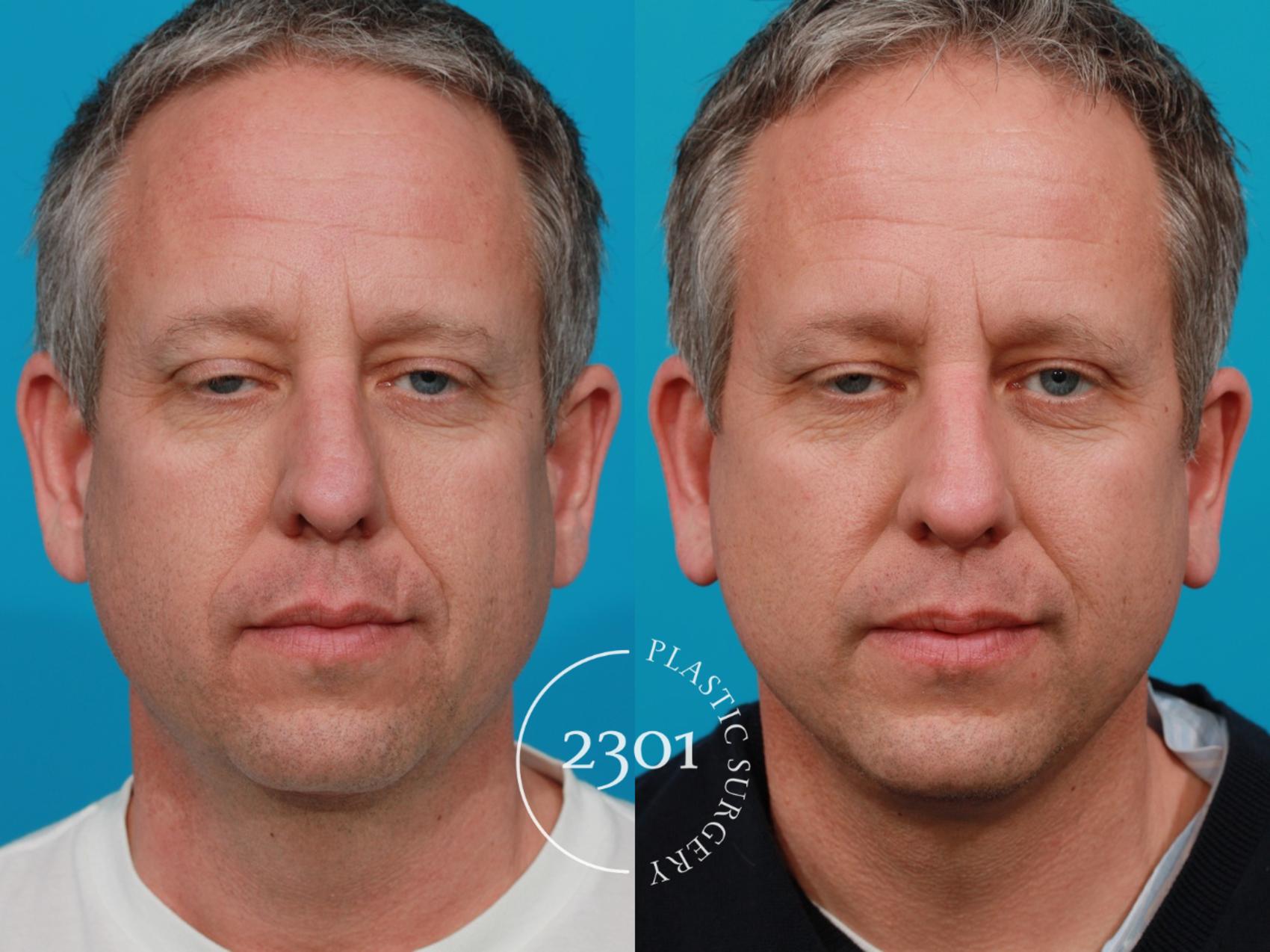 Before & After

This 45 year old gentleman from Colleyville came to my Southlake plastic surgery office complaining of significant skin laxity on his lower face and neck. He did not like the appearance of his full neck or how his cheek skin redundancy made his face blend into his neck. After discussing his goals, we decided a combination facelift and neck lift procedure at my practice near Fort Worth would best acheive his desires.
During surgery, I performed an open platysmaplasty procedure to remove excess fat from his neck and tighten the underlying musculature. I then addressed his jawline by tightening the underlying muscular layers of the cheek to reset the tone and to remove his jowl. The excess cheek and neck skin was removed around the ear.
Because the underlying foundation had been addressed on the deeper facial layers, only minimal tension was necessary despite the significant skin removal.
Postoperative photos were taken 4 weeks after the operation. The oblique views best show the changes achieved along the jawline, and the side views display his neck contour changes.
Surgeon: Michael A. Bogdan MD
Back to Top