2301 Plastic Surgery: Michael A. Bogdan, MD, FACS
2301 Westgate Plaza
Grapevine, TX 76051
Phone: (817) 442-1236
Monday–Friday: 9 a.m.–5 p.m.

Asymmetric Neck Lift
*Keep in mind that each patient is unique and your results may vary.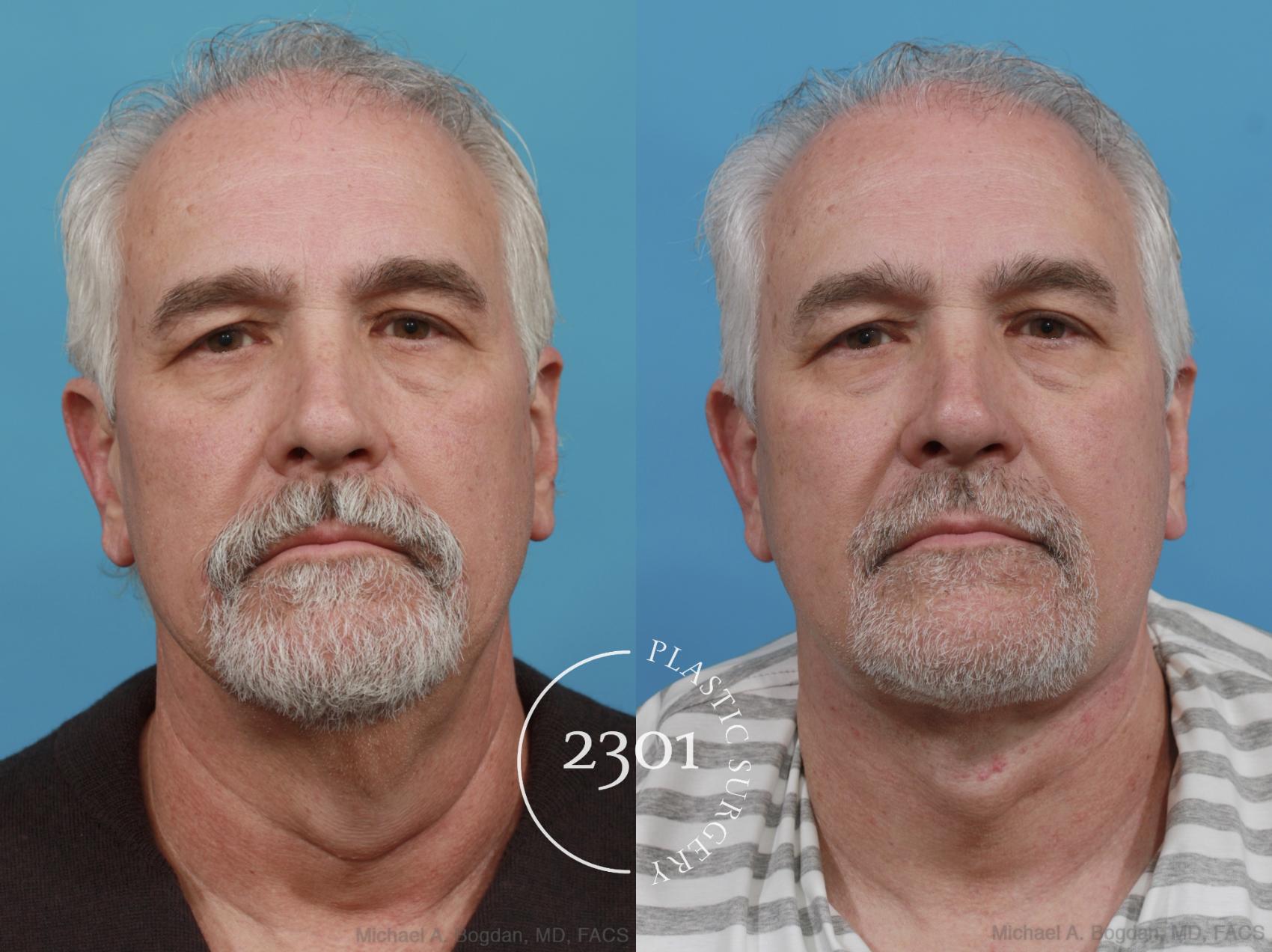 Before & After

This 59 year old man disliked his neck, which had always been asymmetric with more laxity and on the left than on the right. I performed a face / neck lift with open platysmaplasty, and was surprised to find asymmetric muscles in addition to excess fat on the left side. He is now much happier with his appearance and neck contour.
Surgeon: Michael A. Bogdan MD
Back to Top