2301 Plastic Surgery: Michael A. Bogdan, MD, FACS
2301 Westgate Plaza
Grapevine, TX 76051
Phone: (817) 442-1236
Monday–Friday: 9 a.m.–5 p.m.

Hotels
For patients who are traveling some distance to visit Dr. Bogdan at his private office in Grapevine, we have compiled a list of selected accommodations.
Hotels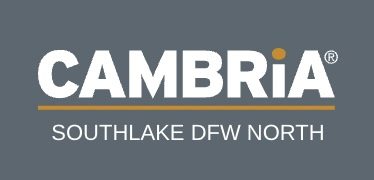 2104 E State Hwy 114
Southlake, TX 76092
817-329-1010
The most convenient hotel is Cambria Southlake – it is only 1 mile from the office with a simple drive on the Highway 114 access road, they offer an ideal location for an initial consultation.
1400 Plaza Place
Southlake, TX 76902
817-442-9900
If you are flying in for consultation or surgery, the Southlake Hilton is 10 miles from the DFW airport. The Hilton is located directly within Southlake Town Square, and has plenty of amenities to make your visit enjoyable.
525 Plaza Drive
Trophy Club, TX 76262
682-831-1572
If you are planning an extended recovery after surgery, you may wish to consider staying at Hampton Inn & Suites. Located only 4 miles from the office with a simple drive on Highway 114, they offer a perfect location for a relaxed recovery. Please mention that you are a patient of Dr. Bogdan's for a 15% medical courtesy rate.
1501 Gaylord Trail
Grapevine, TX 76051
817-778-1000
If you are more interested in a resort atmosphere, I would suggest the Gaylord Texan. It is worth a trip to Texas on its own merits! The Gaylord is 7 miles from the DFW airport, and is 15 minutes away from my office by car. For the full experience, I would suggest staying at the Gaylord during your consultation visit, and the Hilton for the surgical visit.
100 Great Wolf Drive
Grapevine, TX 76051
800-693-9653
If you are visiting with young children, you should really consider the Great Wolf Lodge. Located next to the Gaylord Texan, it is 15 minutes away from my office by car. It has a huge indoor water park and plenty of activities to keep your children entertained and occupied. (They will not want to leave.)
App for iPhone® & iPad®
If you have an iPhone or iPad, Dr. Bogdan encourages you to download his enhanced photo gallery application. This FREE app is available for download from the App Store℠.
Download from the App Store