2301 Plastic Surgery: Michael A. Bogdan, MD, FACS
2301 Westgate Plaza
Grapevine, TX 76051
Phone: (817) 442-1236
Monday–Friday: 9 a.m.–5 p.m.

Mommy Makeover Before & After Case 232
*Keep in mind that each patient is unique and your results may vary.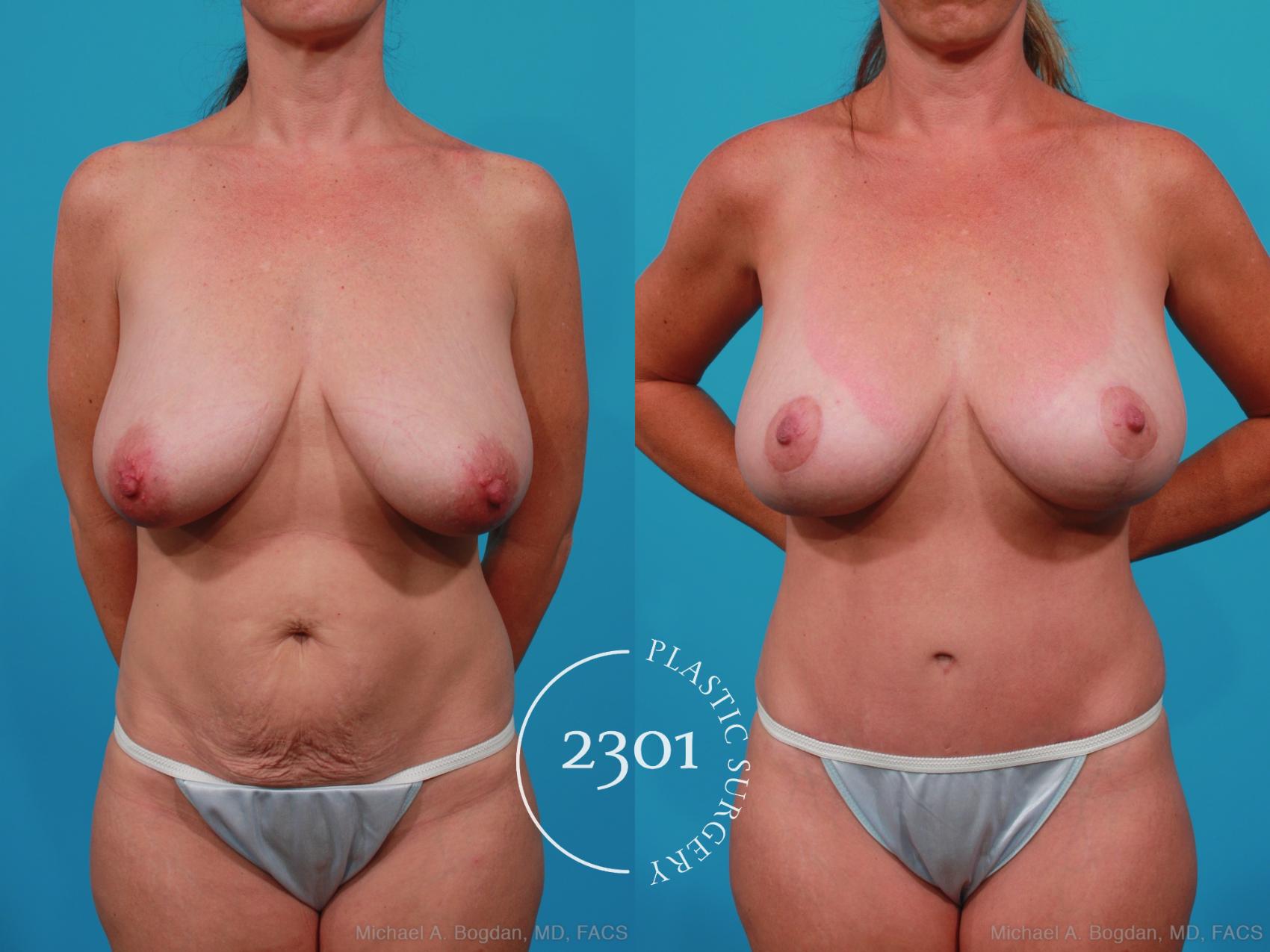 Before & After

This 35 year old athletic mother of 4 from the Euless region of Texas was ready for her Mommy Makeover. She had gained and lost 60 lbs with childrearing, but now was back with a healthy diet and good exercise program. She was happy with her breast volume, but missed some of the "perk" that she had before kids. The stretch from childbearing had left loose skin on her lower abdomen, as well as muscle laxity.

We decided to perform a top-down abdominoplasty to maximize skin removal and achieve the lowest scar. During surgery, I found she had a 3 cm separation of her abdominal muscles, and tightened the abdominal wall 6 cm. 490 gm of lower abdominal skin and fat were removed. An anchor incision mastopexy was performed to reshape her breasts. The operation took just over 4 and ½ hours to complete, and her recovery was smooth. Photos are shown 3 months after surgery, and she is now excited about going boating this summer and waterskiing.
Surgeon: Michael A. Bogdan MD
About This Patient
Breast Incision Type
Inverted T
Back to Top