2301 Plastic Surgery: Michael A. Bogdan, MD, FACS
2301 Westgate Plaza
Grapevine, TX 76051
Phone: (817) 442-1236
Monday–Friday: 9 a.m.–5 p.m.

Mommy Makeover Before & After Case 237
*Keep in mind that each patient is unique and your results may vary.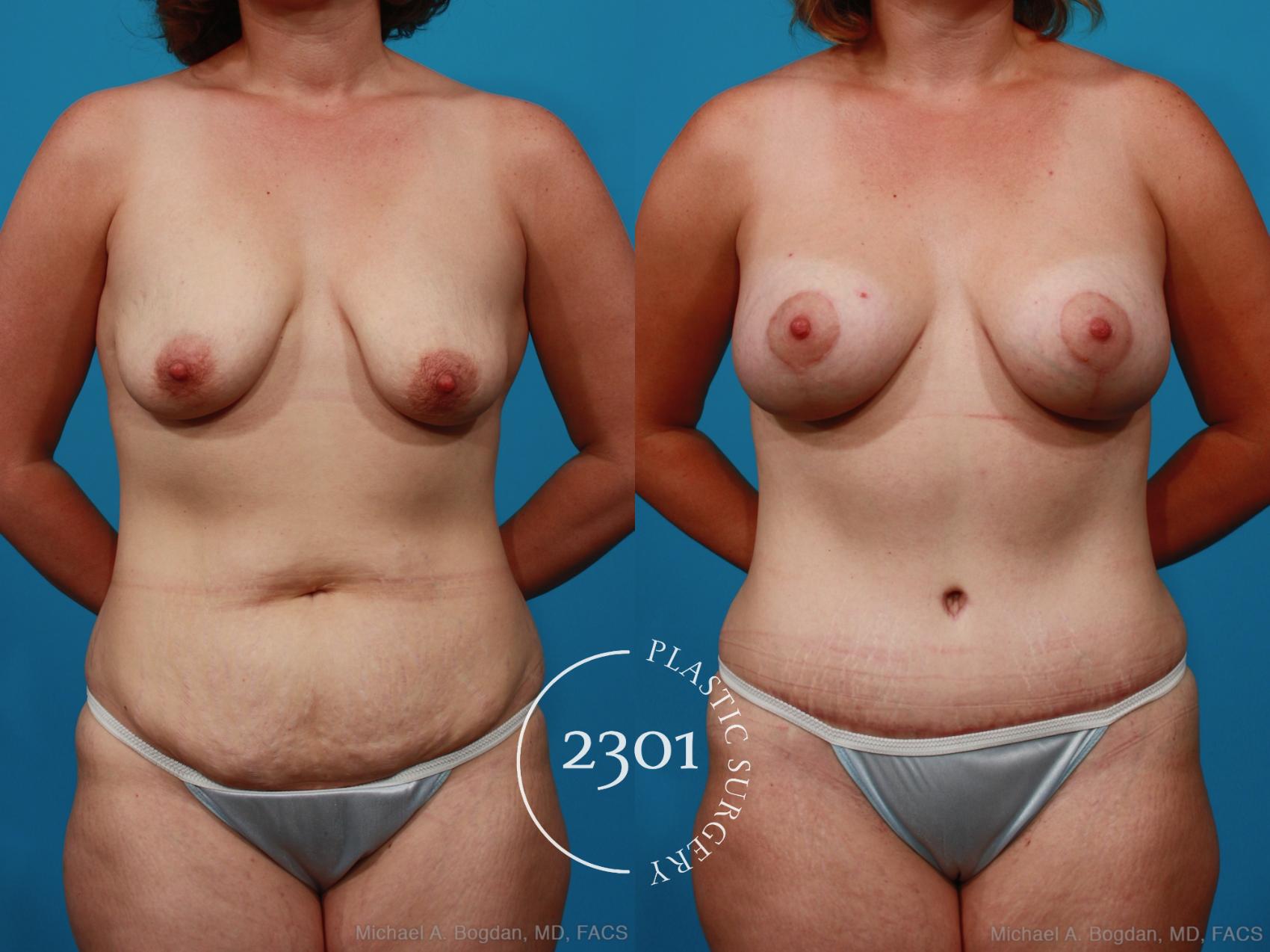 Before & After

Mommy Makeover: Breast Lift & Tummy Tuck with staged Breast Augmentation
3 cm Rectus Diastasis tightened 6 cm. 1.1 kg abdominal skin / fat removed.
Surgical time less than 4 and 1/2 hrs
Initial photos shown 2 months after surgery. Second set of photos are at 6 months, after performing staged breast augmentation with silicone gel implants.
Surgeon: Michael A. Bogdan MD
About This Patient
Implant Placement
Submuscular
Breast Incision Type
Inverted T
Back to Top