2301 Plastic Surgery: Michael A. Bogdan, MD, FACS
2301 Westgate Plaza
Grapevine, TX 76051
Phone: (817) 442-1236
Monday–Friday: 9 a.m.–5 p.m.

Mommy Makeover Before & After Case 43
*Keep in mind that each patient is unique and your results may vary.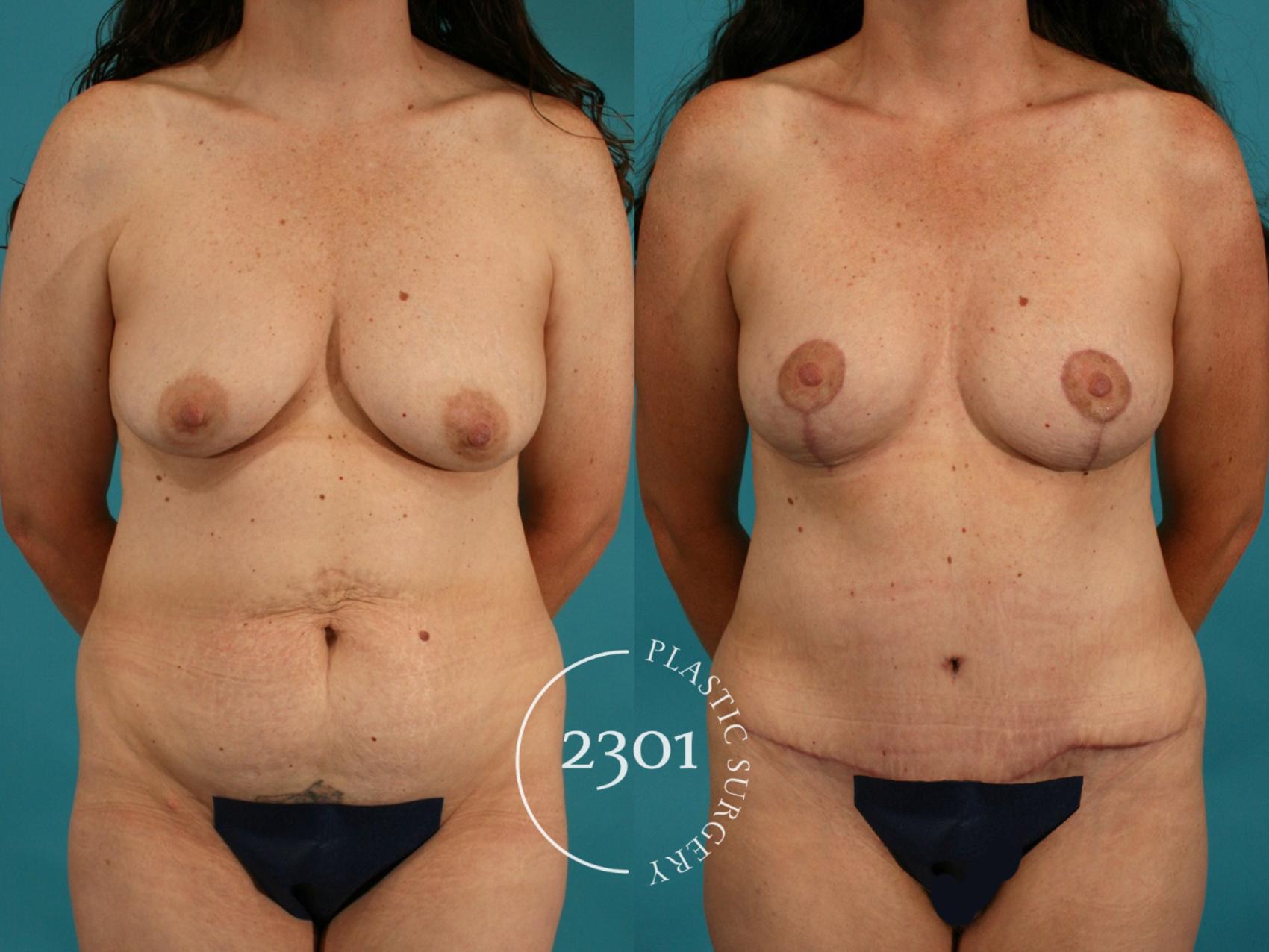 Before & After

This 44-year-old woman from the Waxahachie area presented to my Southlake medical practice desiring a "mommy makeover". She has one grown child, and has always been bothered by the deflation of her breasts that occurred after breast feeding, and the laxity of her lower abdomen, which she could not improve despite exercise. She was satisfied with the volume of her breasts, but disliked the "droop."
During our consultation, we discussed all of the surgical options available to her. She was a very good candidate for a combined procedure, where we would perform the tummy tuck (abdominoplasty) and breast lift (mastopexy) at the same time. We designed the tummy tuck scar low, such that it would be concealed with swimwear, and I elected to use a lollipop mastopexy to avoid horizontal incisions under her breasts. During surgery, I tightened the laxity of her stomach wall (compare the before and after on the side view), and created a new belly button.
Her recovery was very smooth, and she is very happy with her new appearance. Photos were taken soon after surgery, so the scars have not yet had a chance to fade.
Surgeon: Michael A. Bogdan MD
About This Patient
Breast Incision Type
Vertical
Back to Top