Michael A. Bogdan, MD, FACS
2301 Westgate Plaza
Grapevine, TX 76051
Phone: (817) 442-1236
Monday–Friday: 9 a.m.–5 p.m.

Mommy Makeover
*Keep in mind that each patient is unique and your results may vary.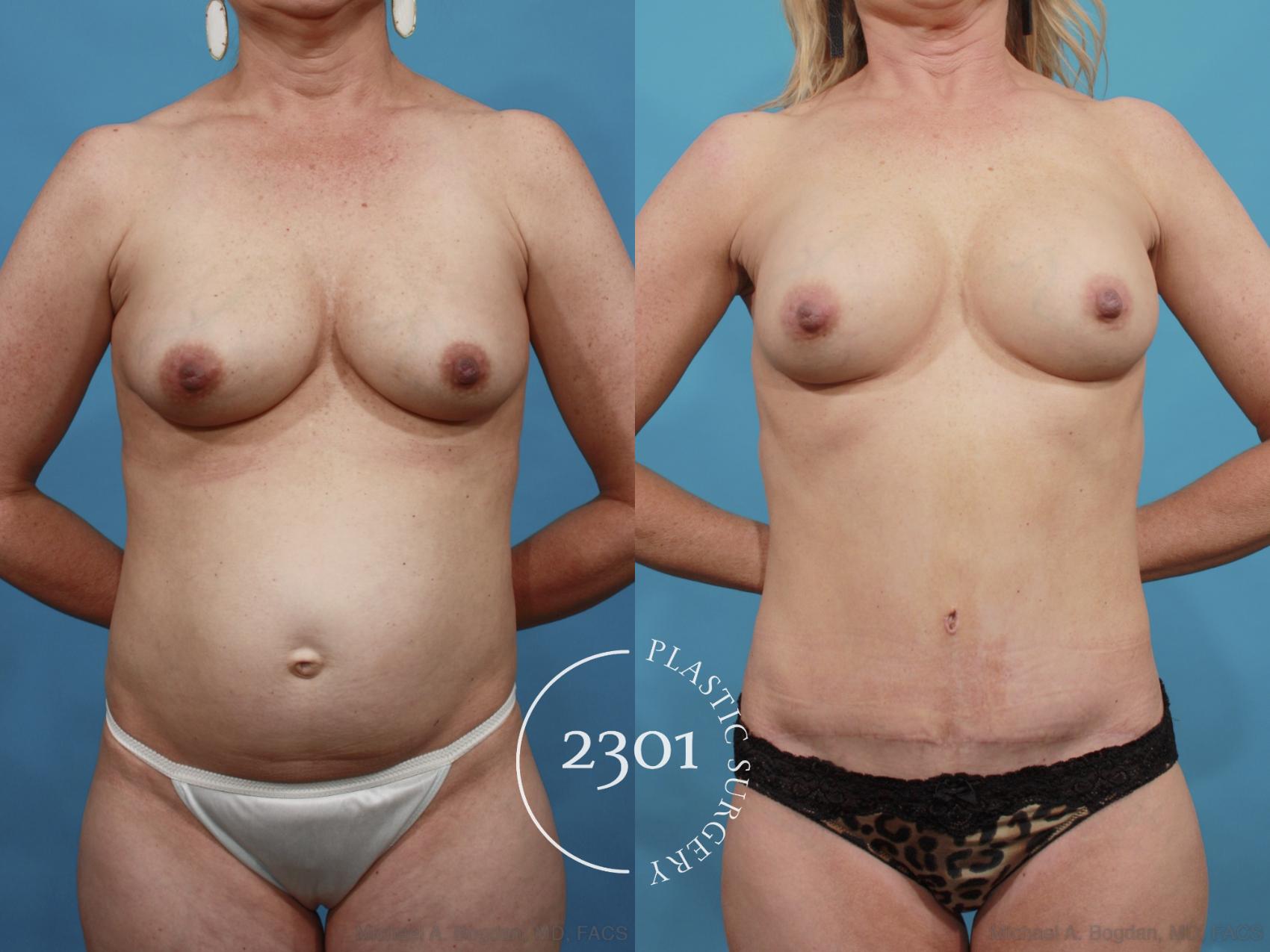 Before & After

This 43 year old woman received major diastasis recti with a small umbilical hernia as a gift from her 2 children. I performed a Mommy Makeover, fixing the diastasis, contouring her waistline with SAFElipo, and exchanging her breast implants (changing from 225 moderate plus profile to 350cc high profile) in just over 4 hours of surgical time.
6 cm rectus diastasis tightened to 10 cm
450 gm of abdominal skin and fat removed
900 cc of waistline fat removed
Surgeon: Michael A. Bogdan MD
Back to Top