Michael A. Bogdan, MD, FACS
2301 Westgate Plaza
Grapevine, TX 76051
Phone: (817) 442-1236
Monday–Friday: 9 a.m.–5 p.m.

Case #97
*Keep in mind that each patient is unique and your results may vary.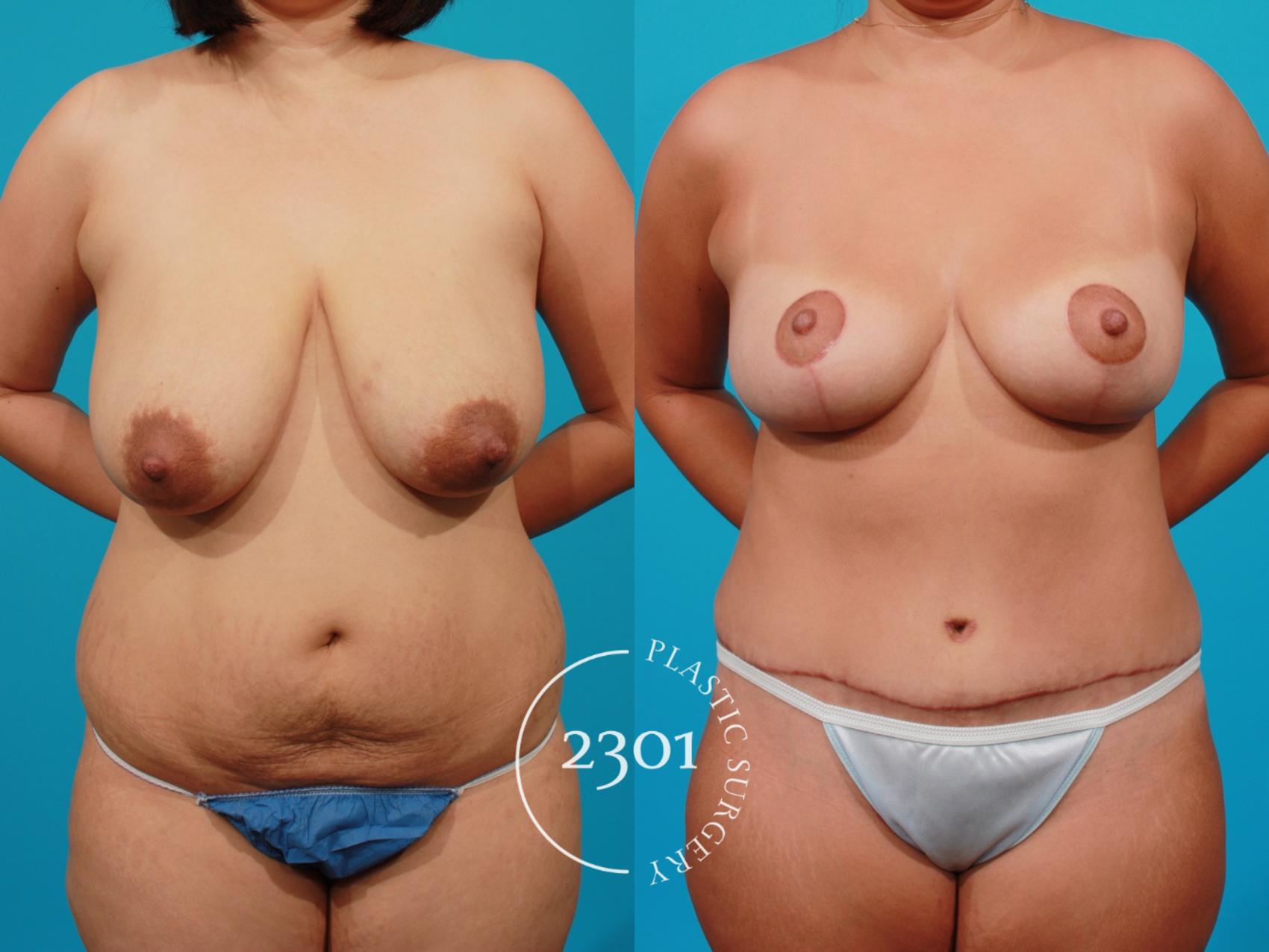 Before & After

This 30 year old mother from the Keller region of Texas came to my Southlake office interested in a breast reduction and tummy tuck (aka: Mommy Makeover). She currently wore a 36DDD bra and had been as large as G/H size during breast feeding. She wanted breasts that were more proportionate to her frame and would not interfere with her activities (she is very athletic, working-out with running, spin classes, and weight lifting almost every day of the week.) Additionally, she was bothered by her abdominal contour with stretch marks and a horizontal c-section scar. After a full discussion, we decided to proceed with a breast reduction / lift operation that would improved her symmetry, and also allow me to match the position of her breasts on her chest by lowering the left sided infra-mammary fold. At the same time, an extended abdominoplasty would be performed to tighten the weakness that childbearing had caused in her abdominal wall, and also remove a significant portion of her abdominal skin that had stretch marks.

The operation took just under 5 hours and 30 minutes, and proceeded very smoothly. I lowered the left sided inframammy fold 2 centimeters, and removed 375 grams from the right breast, and 300 from the left. Her recovery was un-eventful and she is now 4 months after surgery. All scars (except the belly button) are nicely hidden in two-piece swimwear, and we are working on scar maturation and fading with scar cream and bleaching agents.
Surgeon: Michael A. Bogdan MD
About This Patient
Breast Incision Type
Inverted T
Back to Top