2301 Plastic Surgery: Michael A. Bogdan, MD, FACS
2301 Westgate Plaza
Grapevine, TX 76051
Phone: (817) 442-1236
Monday–Friday: 9 a.m.–5 p.m.

Breast Reduction Before & After Case 37
*Keep in mind that each patient is unique and your results may vary.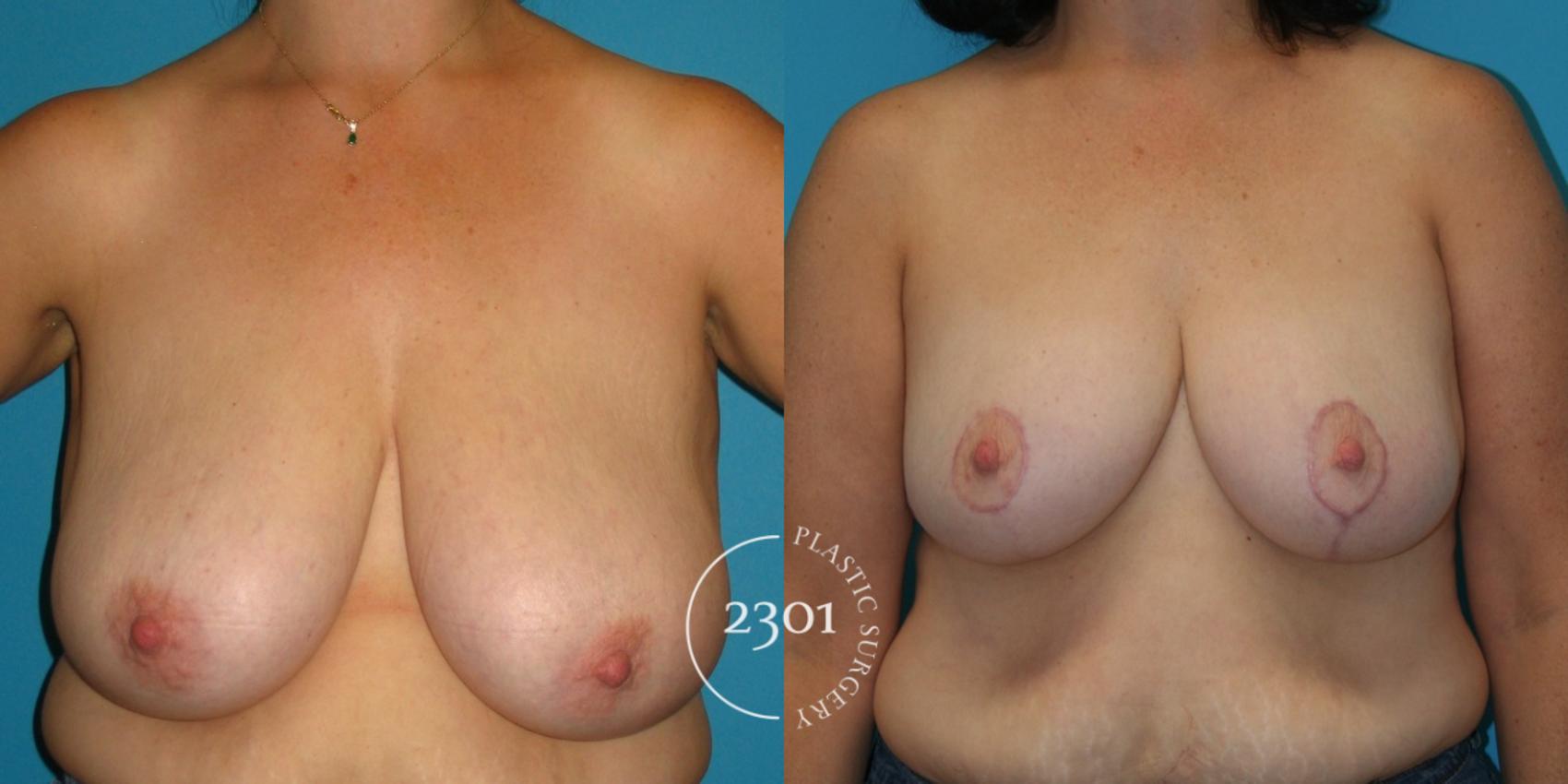 Before & After

This is a 40 year old woman with 38F/DDD breasts, who desired breast reduction surgery to relieve symptoms caused by her large breasts. A Wise pattern (anchor scar) breast reduction was performed where I removed 500 grams from the right, and 500 grams from the left side. After surgery, her bra size is now 38 D. Photos are shown at 6 months.
Surgeon: Michael A. Bogdan MD
Back to Top