2301 Plastic Surgery: Michael A. Bogdan, MD, FACS
2301 Westgate Plaza
Grapevine, TX 76051
Phone: (817) 442-1236
Monday–Friday: 9 a.m.–5 p.m.

Saline Implants Before & After Case 23
*Keep in mind that each patient is unique and your results may vary.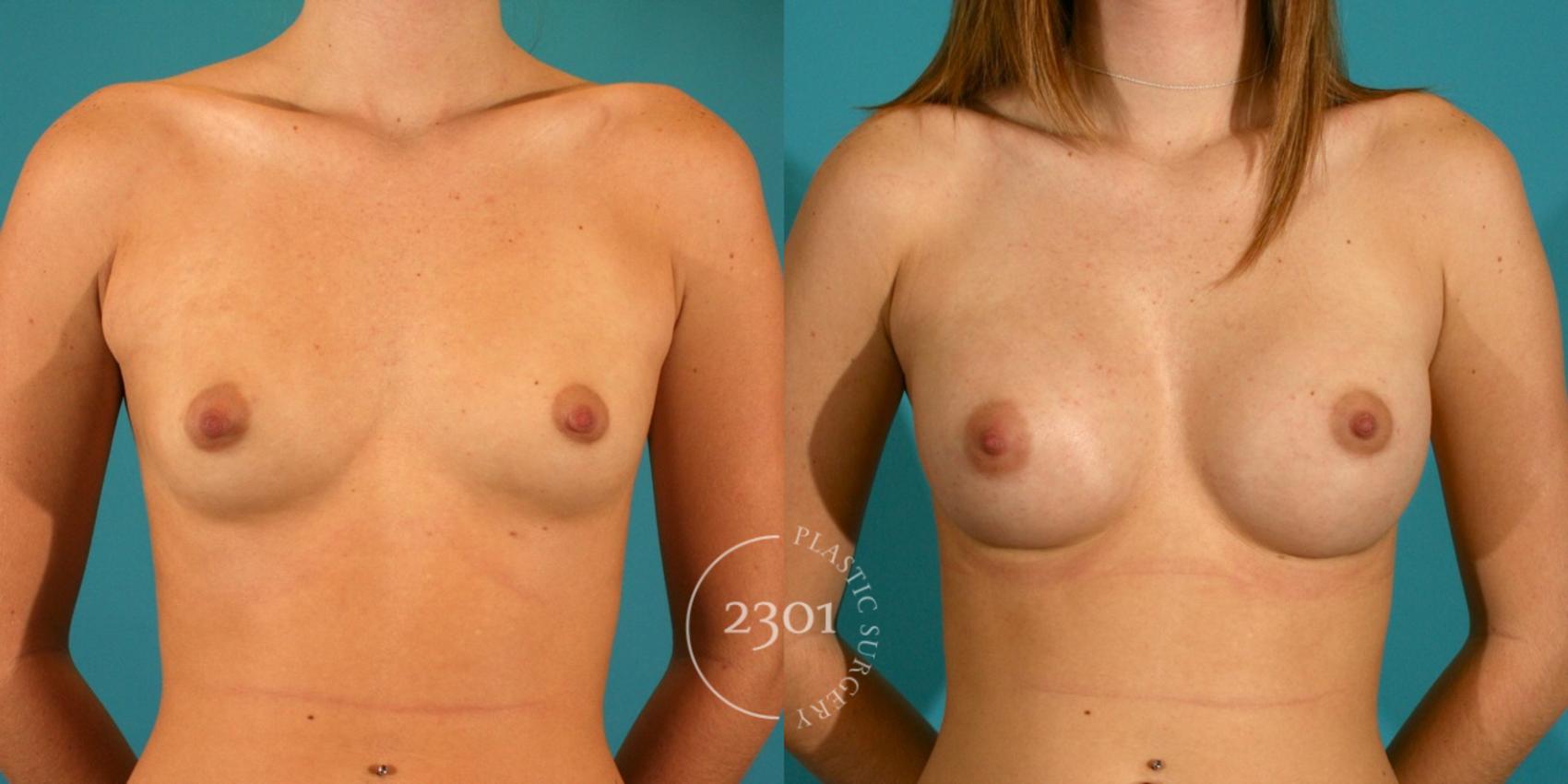 Before & After

This patient is a woman in her early 20's from the Denton, Texas area who presented to my Southlake practice with interest in breast augmentation. She was overall happy with her appearance, but wished to have fuller, natural appearing breasts and desired saline implants.
As she had some slight asymmetries in breast positioning, I recommended placing the saline implants under the chest muscles by use of the inframammary crease approach to achieve the most natural result. In surgery, I utilized Mentor 325cc smooth round moderate plus profile saline implants to achieve the look that she desired.
The patient recovered nicely after surgery and is very happy with her new appearance.
Surgeon: Michael A. Bogdan MD
About This Patient
Implant Placement
Submuscular
Implant Contents
Saline Implants
Breast Incision Type
Inframammary
Back to Top