2301 Plastic Surgery: Michael A. Bogdan, MD, FACS
2301 Westgate Plaza
Grapevine, TX 76051
Phone: (817) 442-1236
Monday–Friday: 9 a.m.–5 p.m.

Chin Augmentation and Neck Liposuction
*Keep in mind that each patient is unique and your results may vary.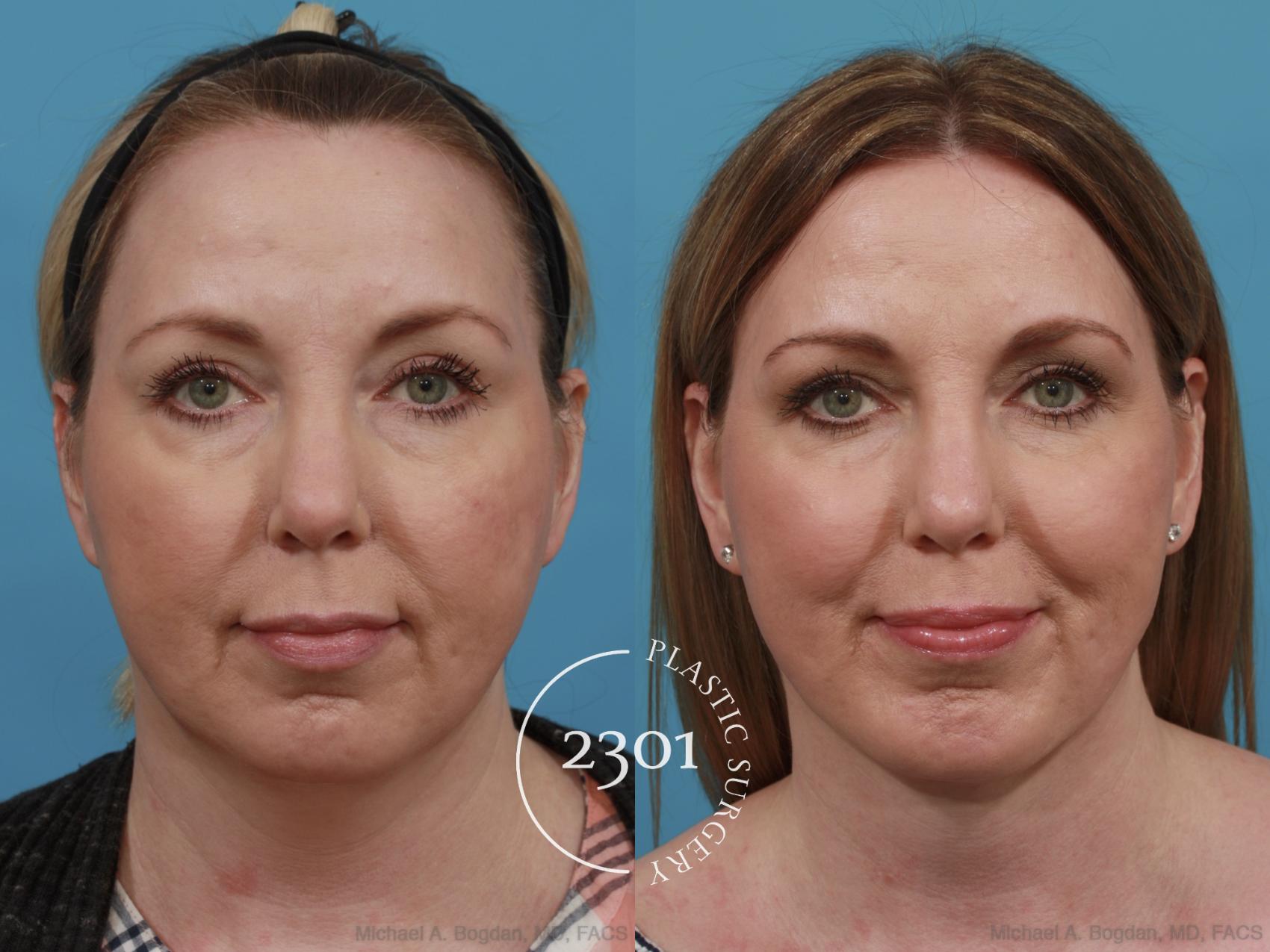 Before & After

This 47 year old woman was concerned with her profile appearance, noticing a weak chin and poorly defined neck. Luckily, she had youthful skin qualities, so I was able to perform neck liposuction combined with chin augmentation to sculpt her neck. Now her facial features are much more in ballance.
Surgeon: Michael A. Bogdan MD
Back to Top